Athletes, celebrities and high-profile executives always like to look their best and project their unique style. Nobody knows this better than NBA champion and entrepreneur Kyle Lowry.
In 2021, Lowry launched the premium bespoke golf bag company Custom Sevens with Toronto entrepreneur Bram Goldstein. The company's vision is to go beyond simple golf bag customization and leverage every aspect of the product to tell an individual's unique and personal story.
"I received a personalized custom golf bag as a gift when I won the NBA Championship in 2019. I was blown away as every detail was so well thought out – it truly told my story," said Lowry. "To be honest, I didn't even play with it that weekend because it was too nice and I wanted to keep it fresh. That bag is now a part of my collection in my trophy room, and getting it motivated me to get involved with the company and help take it to a new level."
Since showing his Custom Sevens golf bag to a few friends at various golf tournaments and charity events, inquiries for bags have taken off. NBA all-stars DeMar DeRozan, Steph Curry and Vince Carter all have their own bags, as do NHL superstars Mitch Marner and Zach Hyman, and 2x World Series champion MLB pitcher Tim Wakefield.
Custom Sevens bags aren't only for athletes. Music executive Jason Flom, former Nike executive Keith Houlemard and Cargo Jet magnate Ajay Virmani are also part of the Custom Sevens community.
Following extensive, personalized, design consultation with each client, every panel of a the golf bag is meticulously designed by a Custom Sevens Brand Tailor, ensuring every bag tells a story – as unique as the person it represents.
Premium grade leathers and materials, personalized colours, player monograms, team logos, nicknames, numbers, photography, and custom illustration make the options truly endless. Each bag is designed through the selective curation of each individual's story, making the fully-bespoke final product perfect for premium gifting.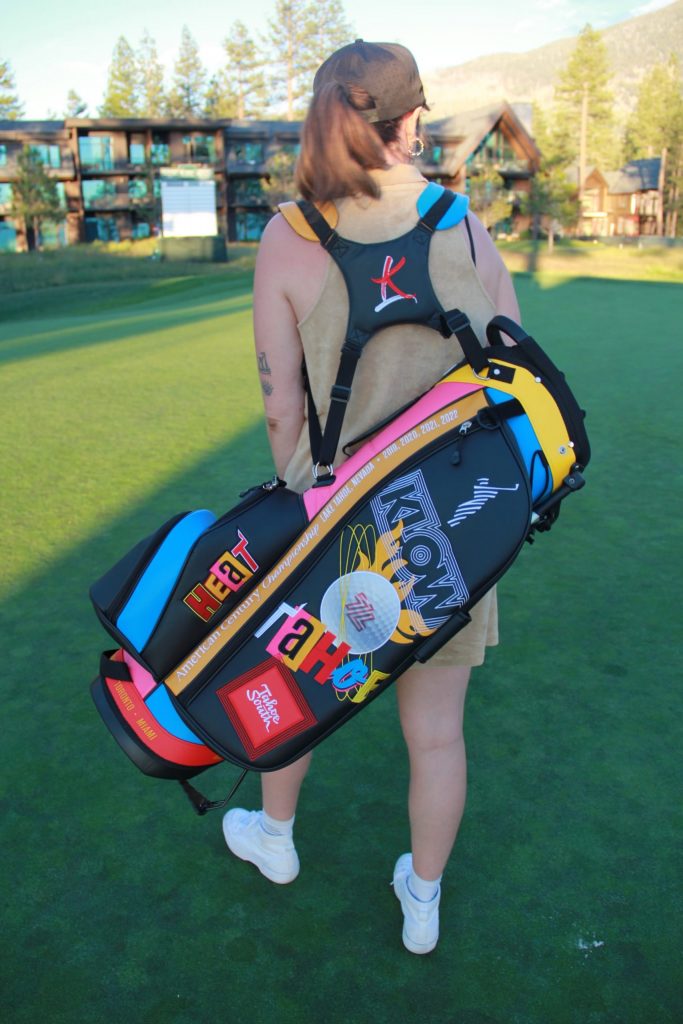 BOOK YOUR DESIGN APPOINTMENT NOW
THE ULTIMATE GIFT FOR THE LEGEND IN YOUR LIFE